The following general occupancy standards apply based on 2 persons per bedroom, plus one per home. (Occupancy standards may vary by region based on local laws.)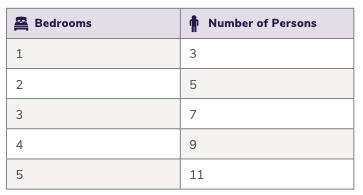 Residents who exceed these occupancy standards, will be required, upon the end of the current lease term to either:
Transfer into another available home which has more bedrooms;
Terminate lease.