To begin the application process click Apply Now and review details on the home's listing page.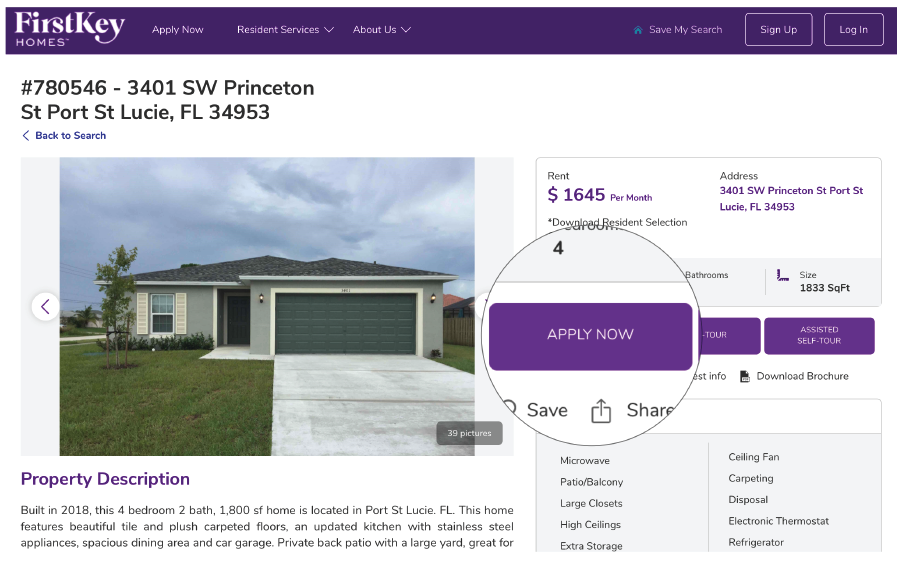 Click Rent Me to begin.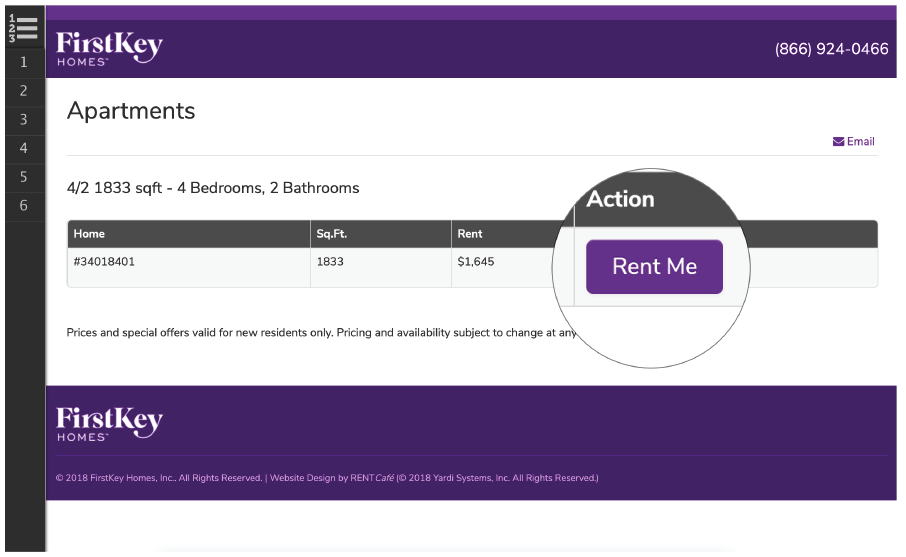 Read all information in the application overview before beginning. Click the Rental Criteria link to learn details of the requirements to rent a home with FirstKey Homes. Select Move-in Date and Lease Term and confirm rent amount.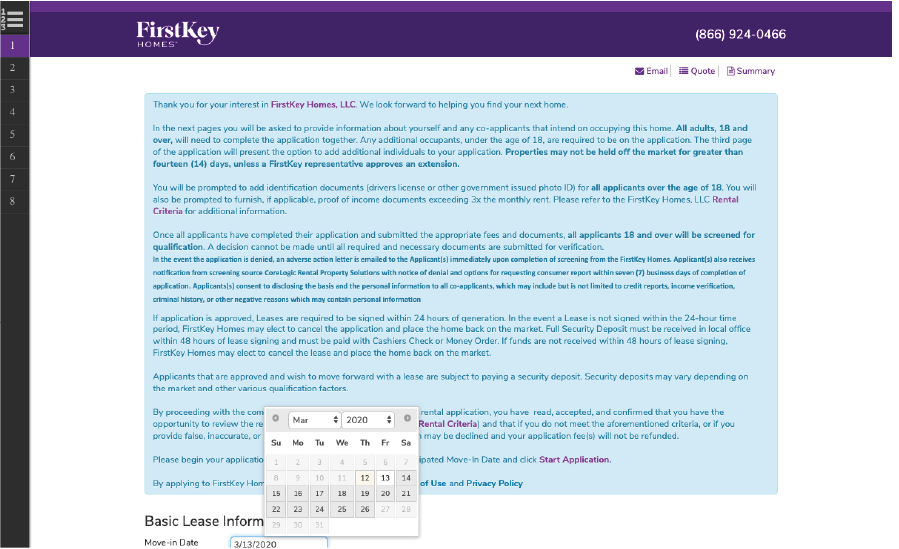 Click Start Application.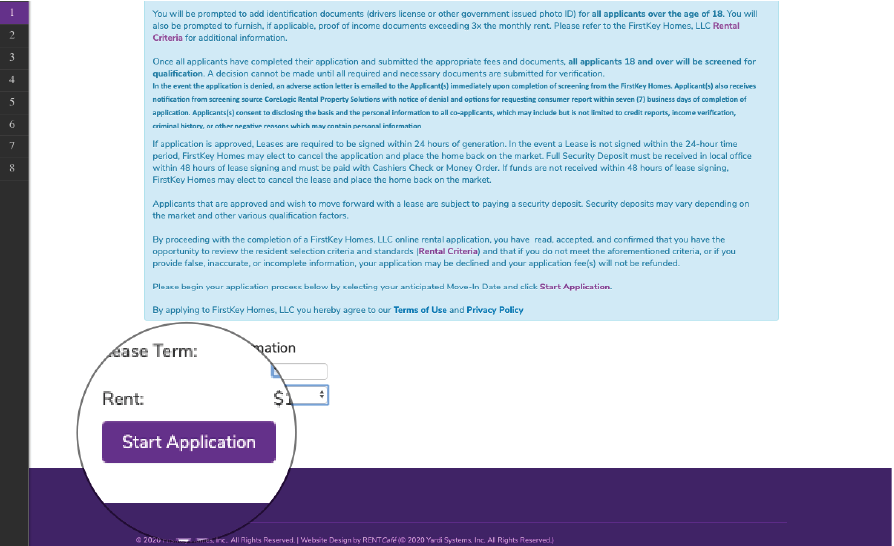 You'll then be directed to create an account in order to continue the application process.