Make a One-Time Payment Before you can set up an automatic recurring payment, text payment or make a one-time payment, you have to set up a payment account. Let's get started...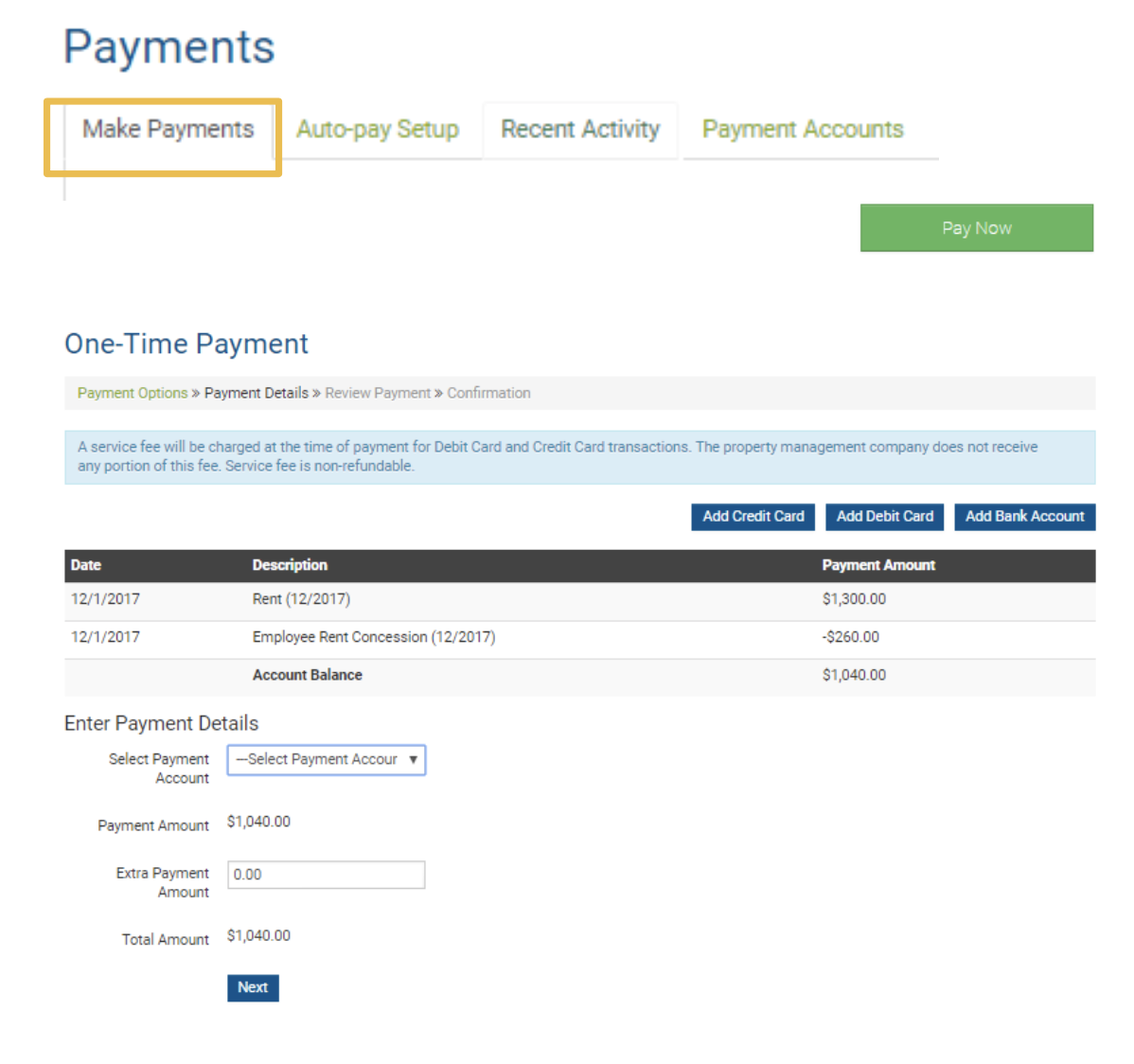 From the payments page, click Make Payments, then the Pay Now button.
Select Payment Account.
Enter extra Payment Amounts if applicable.
Click Next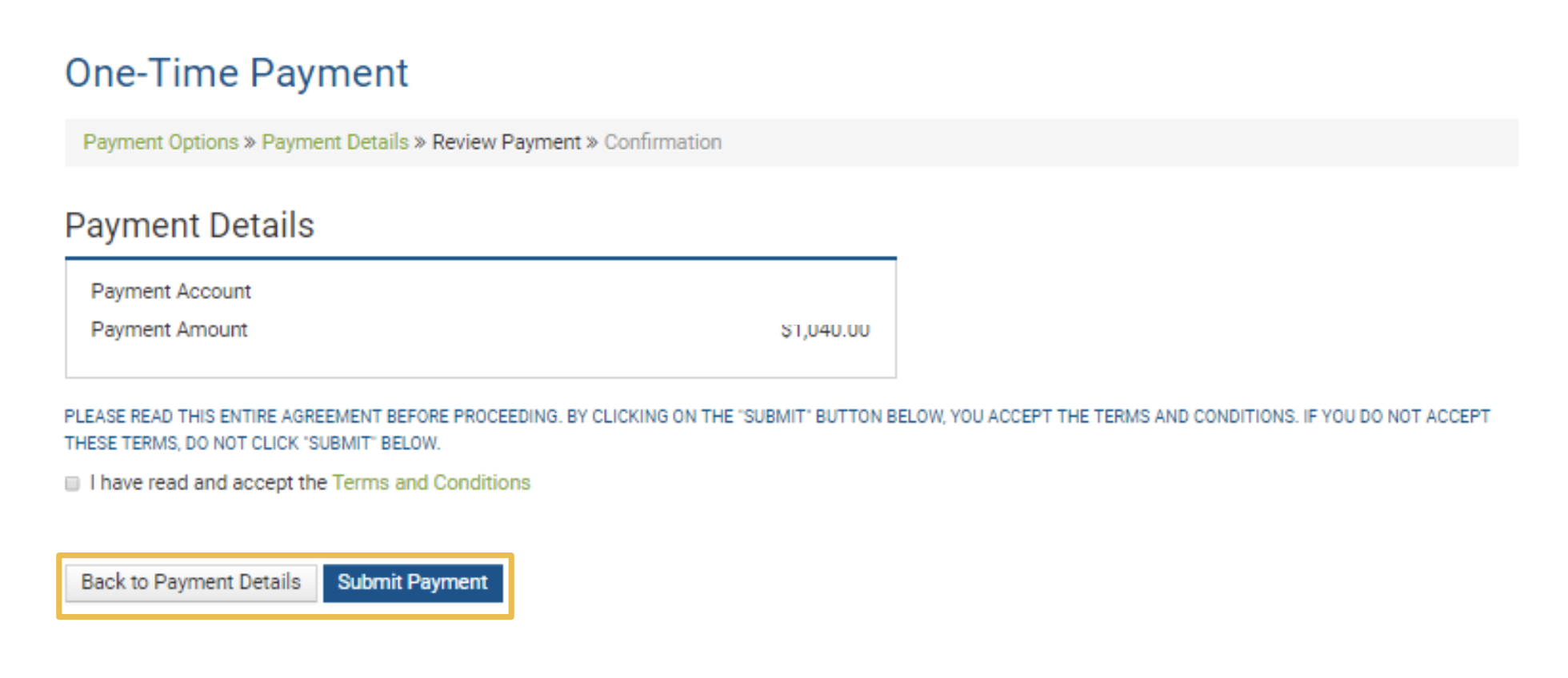 Review your information. Read the terms & conditions, then check the box by: I have read and accept the Terms & Conditions.
Click Submit Payment or Back to Payment Details.