Set it and forget it! Learn how to set up recurring payments. Have a roommate and need to split the payment? We've got you covered.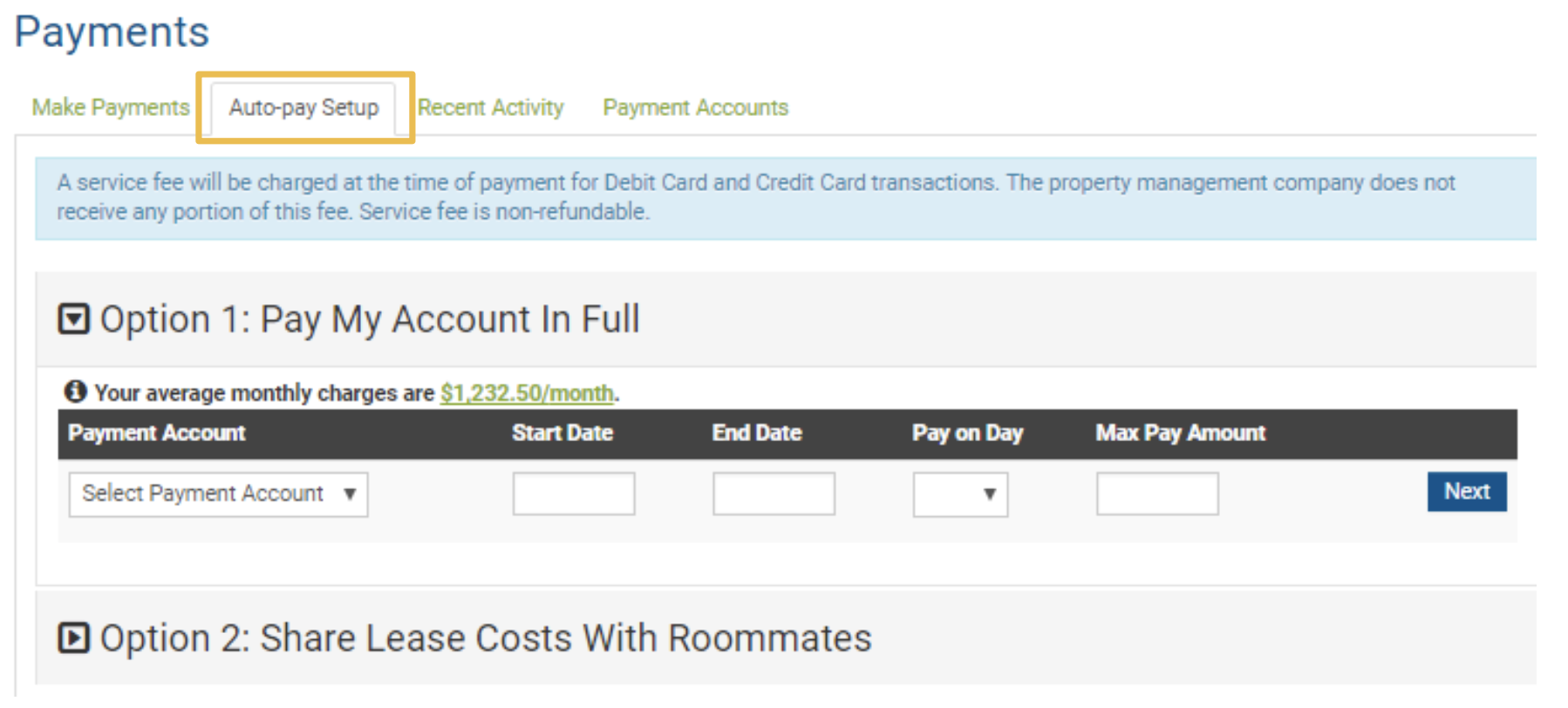 From the payments page, click Auto-Pay Setup.
Select payment account
Select start date
Select end date
Select the pay on day and max pay amount
Click Next

Once the confirmation screen pops up, review your information. Read the terms & conditions, then check the box: have read and accept the Terms & Conditions.
Click Set Up Auto-Pay to confirm or click cancel to start over.