All individuals (adult and/or minors) are required to complete their portion of the application. If there are no additional individuals to be added, click Continue. If there are additional applicants or minors, click Add Applicant. You will be given an option to select the type of roommate. Fill in necessary additional applicant information and click Add.
Note: Guarantors are not living in the home but guaranteeing the lease.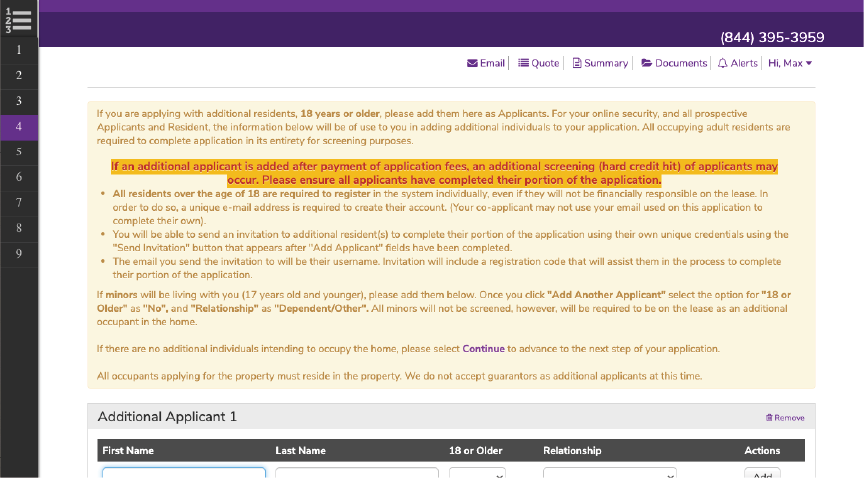 All minors should be added to the application before submitting the application. Input the minor's information (First Name, Last Name, Select No for 18 or older, Relationship: OTHER and Save). You will be prompted to Add Details for the minor. (Required fields include middle name, date of birth and government issuing entity, which may be the current state they reside in.)
Note: Any missing information may result in an error when paying application fees, minors included.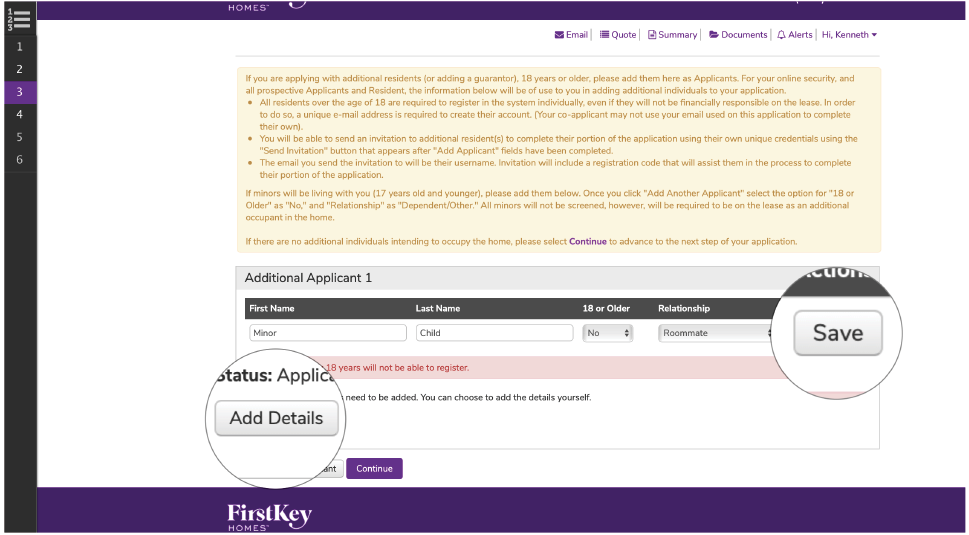 Once you've added additional applicants over the age of 18, you will be prompted to send an email invitation for them to complete their information. After selecting the Send Invitation option, you will be prompted to provide contact information and custom message for that roommate. Click Send Email.
Note: Each additional applicant will receive an email with instructions and a link to complete an application.
Applicant's username will be their email address; they will be provided a temporary password. Once signed in, they'll be prompted to change the password.
Once all applicants have completed an application and uploaded required documents, the primary applicant will be able to pay application fees.