Before you can set up an automatic recurring payment, text payment or make a one-time payment, you have to set up a payment account.
Let's get started...

From the payments page, click on Payment Accounts.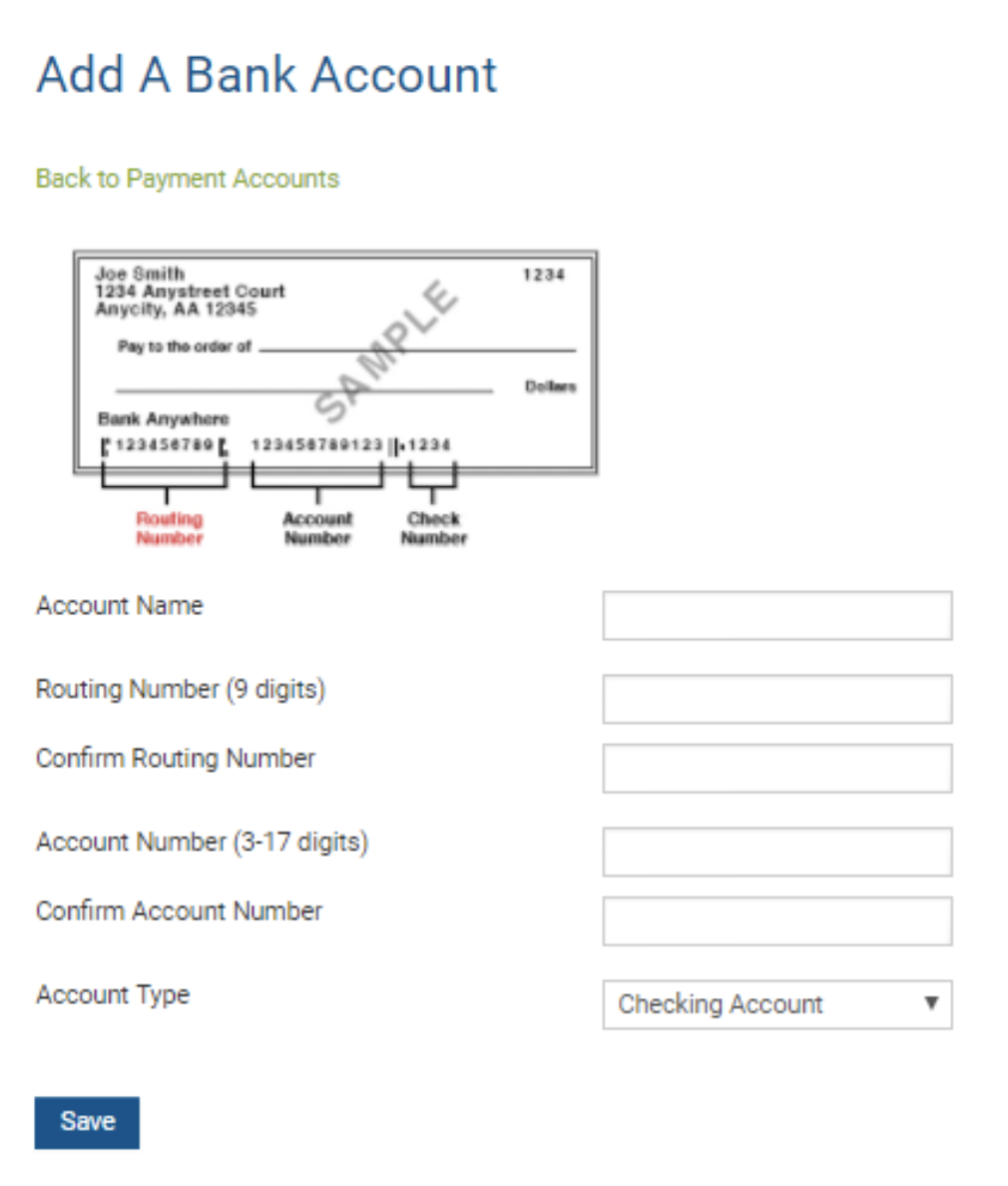 Add a bank account – Be sure to have a blank check handy.
Add account name
Add routing number
Confirm routing number
Add account number
Confirm account number
Select account type
Click save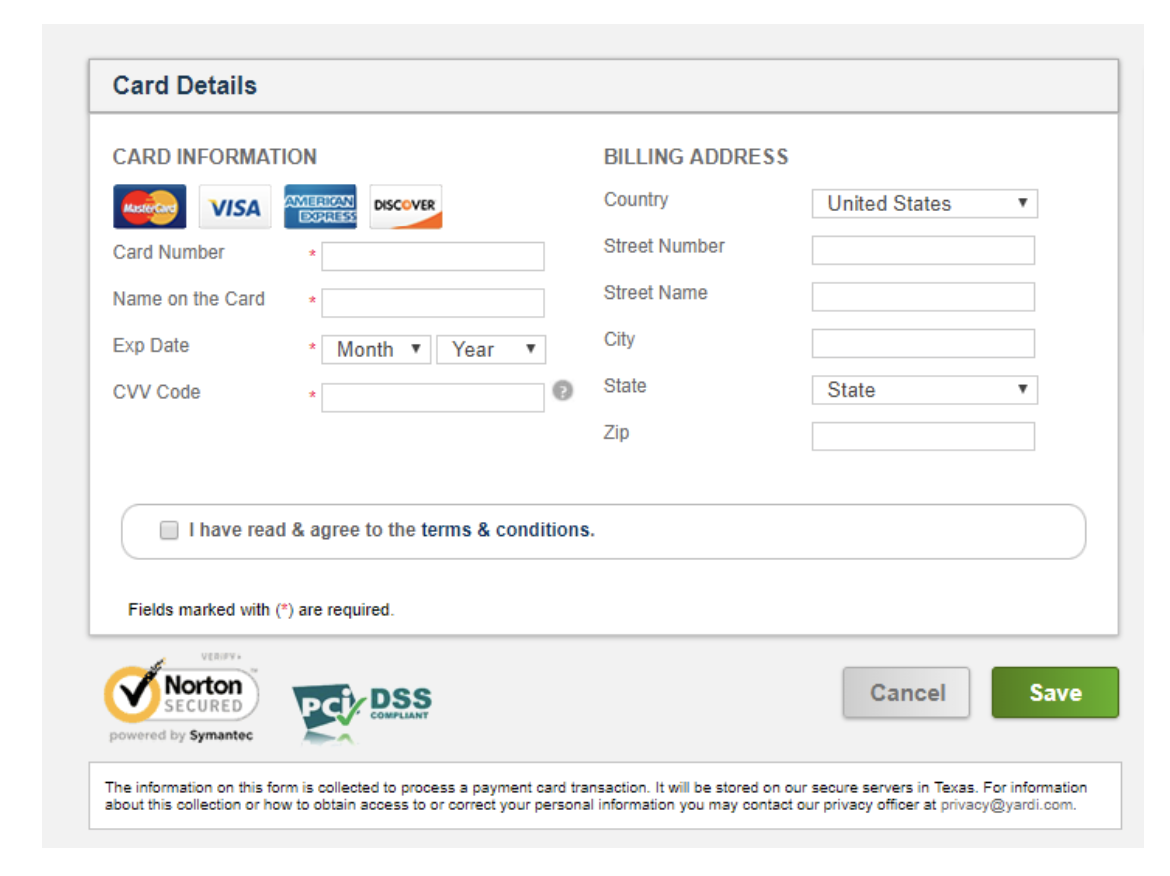 Add a credit or debit card.
Add card number
Add name on card
Add expiration date on card
Add CVV code (found on the back of your card)
Add billing address information
Read the terms & conditions, then select the box next to: I have read & agree to the terms & conditions.
Click save.

Love to text? Cool! Text us your payment.
After setting up your payment account, create a pin, select the applicable payment account and save.
Text BALANCE to 85938 and follow the instructions.