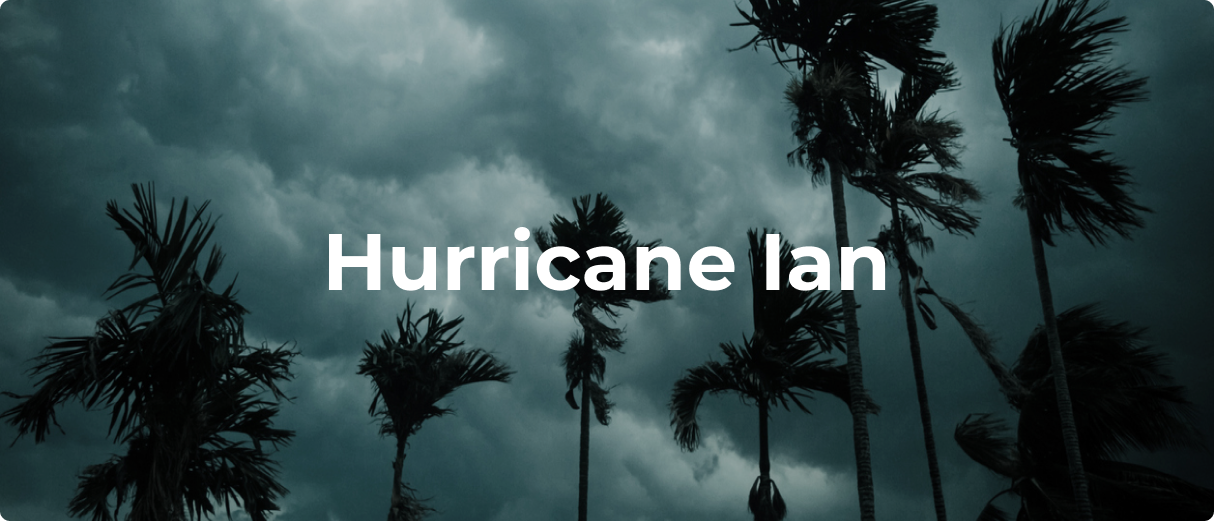 We're aware of the significant storm damage from Hurricane Ian. We care about our residents, and your safety is first and foremost. Please see the following for important information.
Storm Damage
If you have an emergency maintenance concern or substantial storm damage at your home, please call 844.395.3959. If conditions are life-threatening, call 911.
If you experience non-emergency damage to your home, report it online using FirstKey Maintenance System (FMS): https://fms.firstkeyhomes.com/

. Add pictures if possible. Please note that online maintenance appointment scheduling may not be currently available.

This is the most efficient and reliable way for you to report damage or other service needs to us.

(Call 844.395.3959 if you don't have Internet or data service.)

Our local team members will prioritize inspections based on damages and our ability to get to the home.
Safety Measures
Rental Insurance
Report any damage to personal property to your rental insurance provider immediately.
Generator Safety
Office Closure
Local FirstKey Homes offices will be closed until further notice to keep our employees safe.
Generator Safety Best Practices
We want to ensure that all residents are operating generators safely in the event of a power outage. Our homes are not equipped with standby generators nor the proper systems to accommodate generators powering electrical circuits. For residents with access to a portable generator, FirstKey Homes requires that it be operated according to all manufacturer's guidelines and with appropriate caution and concern for health and safety. Most importantly, for your safety, generators must always be placed outside — not inside the home or even in a garage — when being used. Placing generators inside the home is dangerous.
Generators may not be connected directly into a home's electrical system. This is a safety issue and has the potential to damage the home. Modifying the electrical panel to accommodate a portable generator is unsafe and not authorized in the terms of your lease.
Be aware that generators can cause dangerous hazards such as:
Carbon monoxide poisoning from the engine exhaust pipe
Fire
Electrocution
Here are some safety tips:
Be sure to read the manufacturer's instructions on how to use the generator.
Carbon monoxide poisoning
Do not use a generator indoors or in partially enclosed spaces, including homes, garages, and crawl spaces – even those areas with partial ventilation.
Do not place outside near open doors and windows. Using fans will not prevent carbon monoxide build-up in the home. Do not place the generator in front of open windows.
Do not assume that you are safe. Be aware that carbon monoxide fumes emitted by gasoline, propane, diesel or gas engines can be fatal. As carbon monoxide is odorless, people are not aware of its presence.
Install carbon monoxide alarms inside your home to alert you of dangerous levels. Be sure to follow the manufacturer's recommended placement.
Electrocution or electric shock
Always connect the generator to the appliances with heavy-duty extension cords.
As a reminder, do not connect a generator directly to your home's electrical system. Doing so is not authorized in the terms of your lease and can be a safety hazard.
Fire
Keep your generator outside and fuel your generator outside.
Do not store fuel for your generator in your house. Gasoline, propane, kerosene, diesel and other flammable liquids should be stored outside living areas in properly labeled, non-glass safety containers.
Do not store fuel near a fuel-burning appliance, for example a gas stove.
If the fuel is spilled or the container is not sealed properly, invisible vapors from the fuel can travel along the ground and be ignited by the appliance's pilot light or by arcs from electric switches.
Before refueling the generator, turn it off and let it cool down. Gasoline or other flammable liquids spilled on hot engine parts could ignite, and invisible vapors from the fuel can travel along the ground and be ignited by the generator's pilot light or by arcs from electric switches in the appliance.